Tips for a Smooth Transition to Optional Practice Training (OPT)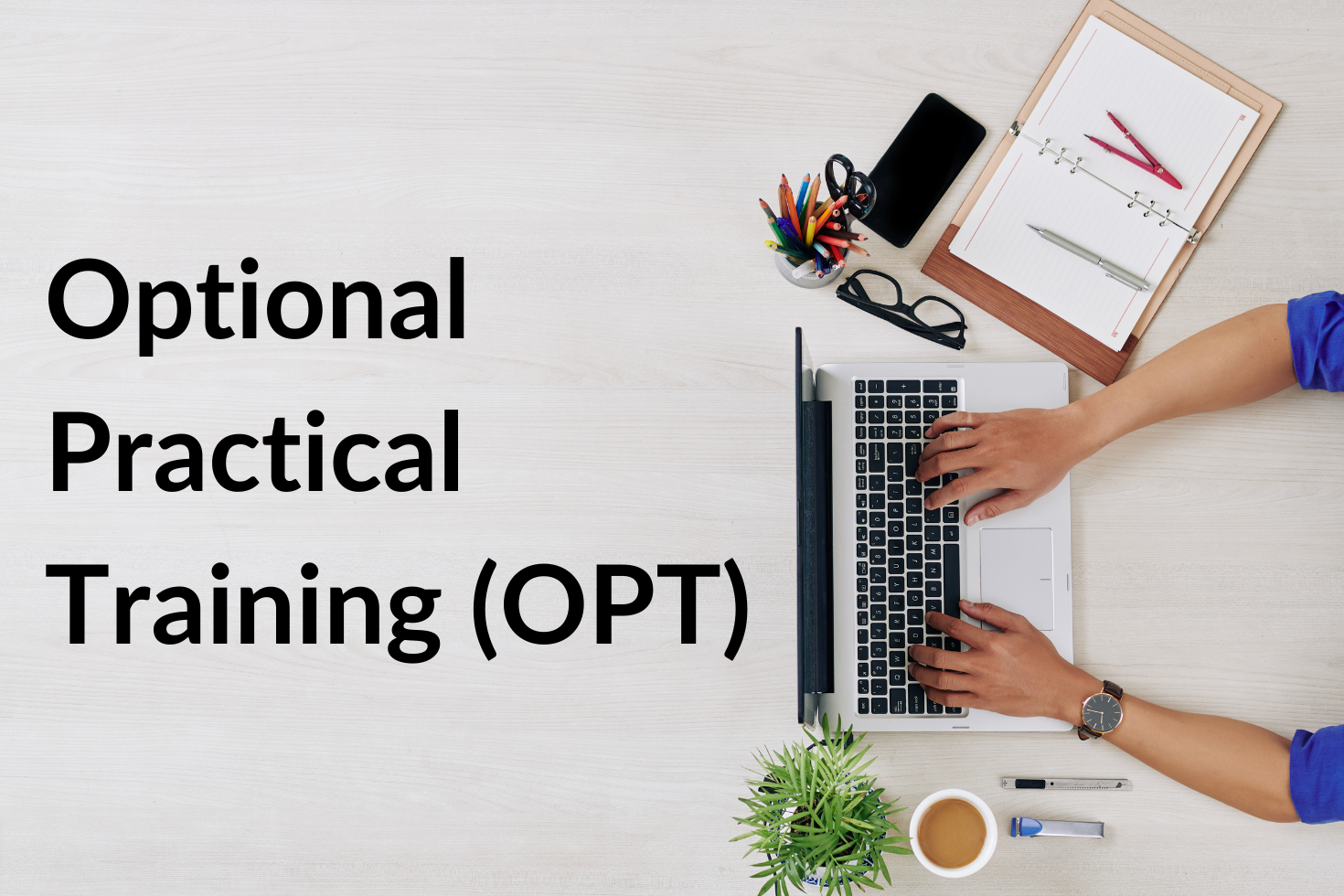 Stacy Phu | May 16, 2022 Visas
During your studies in the US, international students have the option to work in their field of study while on OPT. This occurs during "pre-completion," before you graduate from college, or "post-completion," as a graduate.
For post-completion OPT, this period acts as a crucial bridge between your academic studies and the workplace. It could allow you the option to try out many careers available to you while also "getting your foot in the door." As you get started on your OPT application, here are 5 tips and other practical advice for your OPT transition.
Tip 1: Note that you can submit your application online.
Once you have your OPT I-20, you can take the final step of submitting your application to USCIS. Gather all the necessary documents for your application. You can file your Form I-765, Application for Employment Authorization online by creating an account here.
Check your school's international student office website and with your advisor for additional information and assistance. For example, Yale University has all the necessary information to help you submit your OPT application.
Processing time at the USCIS estimate to be around 12 weeks but can vary widely. Check for the updated processing times here, and be sure to submit your application as soon as possible. You will not be able to work until you receive your EAD and start date.
Read our blog for a complete overview of OPT and the application process here.
Tip 2: Keep in mind that you do not need to wait for a job offer to apply for OPT.
For those with a non-STEM degree in post-completion OPT, your designated school official (DSO) must enter a recommendation into your SEVIS record for you first. After issuing the OPT-endorsed I-20, you will need to apply within 30 days. You must also mail in your application within up to 90 days before you complete your degree or no later than 60 days after you complete your degree. It is vital to apply for OPT during this time period, whether or not you have concrete career plans for the year. You can always apply for jobs after submitting your OPT application. Late applications will be denied.
For more information on when to apply, view the table here.
Tip 3: Consider the different employment options available to you.
Once your OPT status is approved, USCIS will issue you an Employment Authorization Document (EAD) card. You cannot begin working before the start date on the EAD. The types of employment allowed on post-completion OPT include work for hire, self-employed business owner, employment through an agency or staffing firm, or unpaid employment. You can have more than one employer during this time, including short-term employers. You must work a minimum of 20 hours per week. You may consider these routes outside of a traditional 9-5 as long as your employment is directly related to your major field of study.
Find more details on types of employment, read here.
Tip 4: Avoid violating OPT rules to maintain your status.
This might seem like a given, but during this time, you have many responsibilities to uphold. For one, while on OPT status, you cannot be unemployed for more than 90 days. SEVIS records will automatically terminate anyone who has violated this. This includes any days used for travel. You should keep a valid EAD on hand, and inform your international student office/advisor of any changes or updates including transferring to a new degree program. Studying while on OPT is generally prohibited.
Tip 5: Stay organized with reporting all necessary information.
While on OPT, you will need to update personal or employment information through your Student and Exchange Visitor Program (SEVP) Portal, within 10 days of any changes. This includes employer changes or employment detail updates such as if you lose or change your job, if your residential/mailing address changes, or if you decide to leave the US so you won't start/continue OPT. You will also need to report to ISS changes to your name, immigration status (such as to H1-B), or any updates to your F-2 dependents.
To report your employment, you will be required to provide details on your employment, including job title, names and addresses of all employers, and a description of how the job is directly related to your field of study. Especially when engaging in unpaid/internship work, keep track of employment agreements/contracts, copies of time and attendance records that document your daily tasks, certificates you may have completed during training, and any other proof of employment.
SEVIS will count any days without employer information as one of your unemployed days allowed. Click here to view the details.
STEM OPT students have certain reporting obligations. View them here.
Other Things to Note
Once you're authorized for OPT, you can accept a job anywhere in the US.
STEM OPT students may qualify for the 24-month extension.
You have a 60-day grace period to stay in the U.S. after your EAD expires.
It is recommended that you do not travel outside of the US after you finish your degree unless you have your OPT approved, the EAD card, and a job offer letter. It may be difficult to reenter the US without additional documents or if your OPT application is pending.
COVID-19-related FAQs can be found here.
You cannot work on a terminated EAD.
You are subject to all applicable federal, state, and local taxes and you must file your taxes.
Get OPT Health Insurance
Although you may have never needed to think about healthcare in your home country, health insurance is very important during your stay in the U.S. The U.S. Healthcare system is privatized and complicated and thus, treatment is expensive. While on OPT, it is important to stay insured through ISO. Our F1 OPT insurance plans cover you throughout the process, including when you have applied for OPT (even if you have not received your EAD yet), if you do not have an employer plan, and during your grace periods. Avoid the financial risks of healthcare in the US and stay protected for injuries and sicknesses. For more information on why you should always be insured, read our blog here.
Other questions? Contact us.
For more information on OPT, visit the USCIS website.
About ISO Student Health Insurance
Founded in 1958, ISO prides itself on being the leader in providing international students with affordable insurance plans. Administered by former and current international students, we are able to assist our member with multilingual customer service in Chinese, Hindi, Spanish, and more. ISO serves over 3,200 schools/colleges and more than 150,000 insured students every year.

For more information, please visit www.isoa.org and connect with us on Facebook, Instagram, WeChat, WhatsApp, and LinkedIn.