International Student FAQs – Types of Medical Providers In US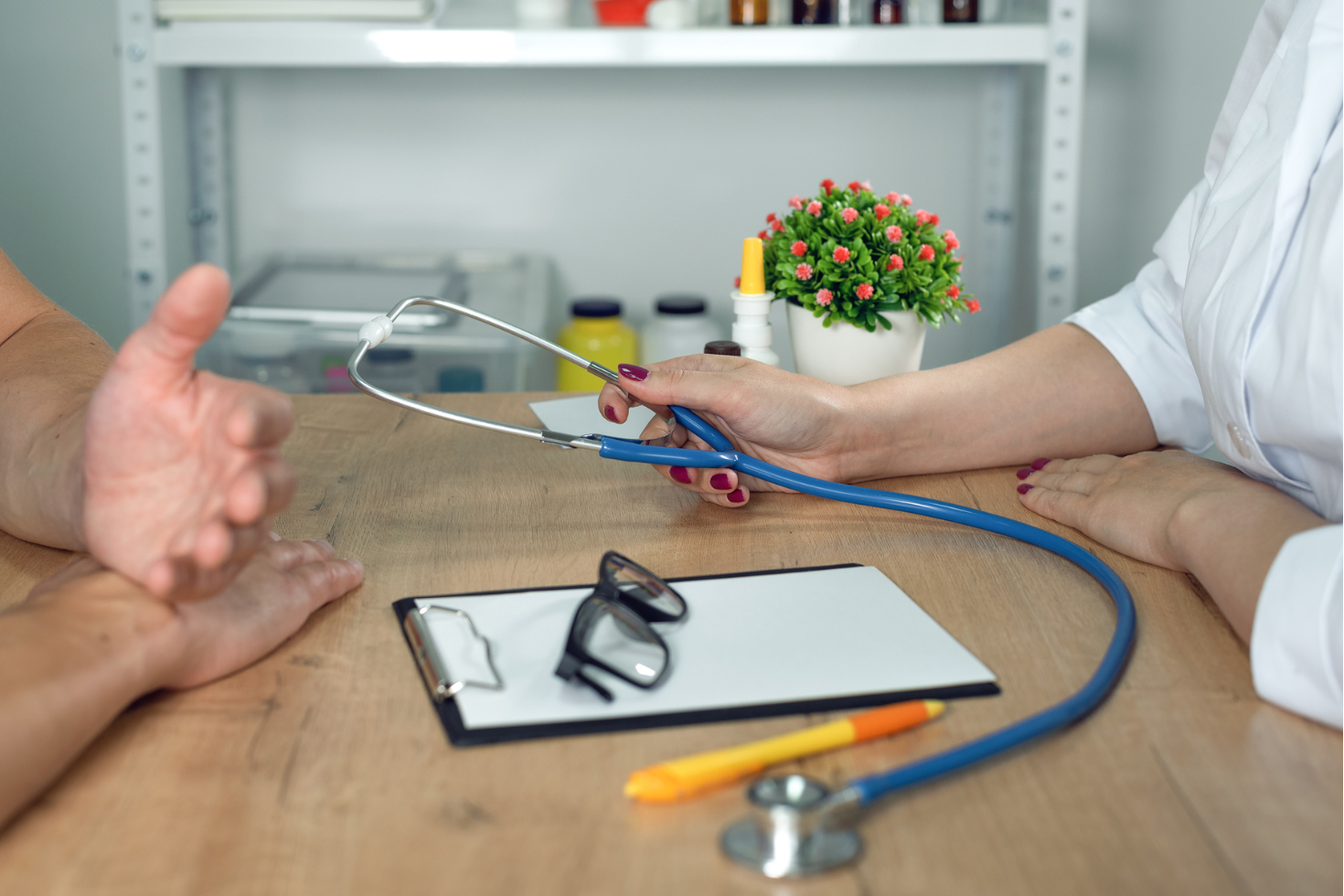 Ed Zaleck | Jun 23, 2023 Insurance
Healthcare differs greatly country-to-country – but nowhere more than the United States. With all the chaos involved with the healthcare process, it becomes difficult to even truly understand what type of providers are available for people to go to while in the US.
This article sets out to answer some of the most common questions we get from new international students about medical providers. By understanding the structure of how providers work and what resources are available to you, you can make informed decisions about where you can go in the event medical attention is required.
What is a medical provider?
A medical provider is a person or entity rendering medical treatment for patients. Though this is typically used to refer to licensed doctors, specialists, surgeons, etc., the provider may also be considered a medical facility such as a health clinic, hospital or urgent care.
Please note that the term medical provider is not meant to refer to your health insurance company.
What are the types of medical providers?
There are hundreds of different types of doctors/medical facilities in the US so it may be overwhelming to determine what each does.
Here's a few types of providers you should become familiar with:
Hospitals/ERs: Hospitals are medical facilities that provide a wide range of medical services, including emergency care, surgery, and intensive care. Emergency rooms (ERs) are a part of hospitals and provide immediate medical care to patients with life-threatening conditions.
Primary care doctors: These are doctors who provide basic healthcare services to patients of all ages. They help to manage chronic conditions, provide preventive care, diagnose and treat illnesses, and refer patients to specialists if necessary.
Specialists: Specialists are doctors who focus on a specific area of medicine, such as cardiology, dermatology, or neurology. They have advanced training in their respective fields and are equipped to provide specialized care for complex health issues.
Urgent cares: Urgent care centers provide medical care for conditions that require same-day treatment but are not life-threatening. They are typically open extended hours and offer walk-in appointments.
Student health centers: These are healthcare facilities located on college and university campuses accessible by enrolled students that offer basic medical services such as physical exams, immunizations, and treatment for minor illnesses and injuries. They can usually provide the same services as primary care doctors, but with less wait time for an appointment.
Laboratories: Laboratories are medical facilities that perform tests on samples of bodily fluids, tissues, and other substances to diagnose and monitor medical conditions. They are often the best option for blood testing, vaccinations, COVID tests, etc.
Pharmacies: Pharmacies are healthcare facilities that provide prescription drugs, over-the-counter medications, and other health-related products. This is where you need to go if a doctor provides you with a prescription, as most medical offices do not have the capability of filling medications.
I'm sick /hurt – where should I go for treatment?
Review the graphic below for more information on where you should go if you have new symptoms of an injury/sickness that requires medical attention.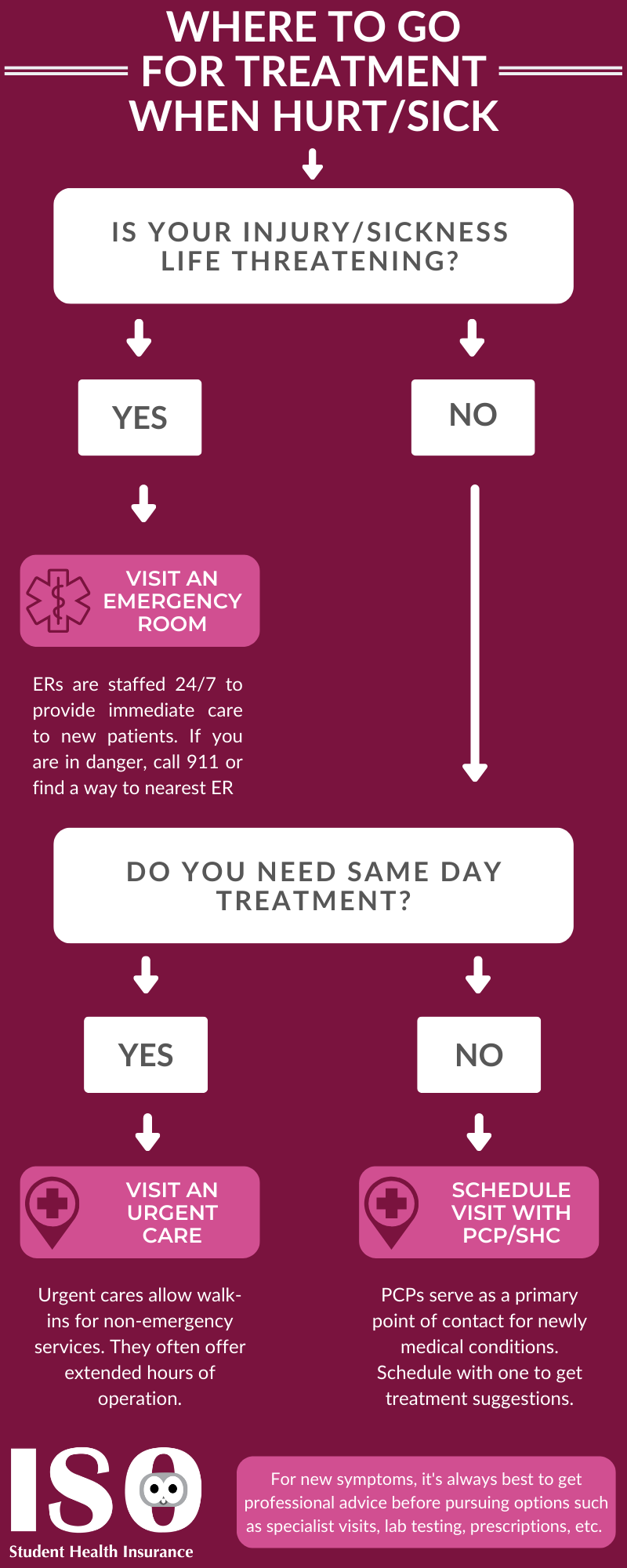 About ISO Student Health Insurance
Founded in 1958, ISO prides itself on being the leader in providing international students with affordable insurance plans. Administered by former and current international students, we are able to assist our member with multilingual customer service in Chinese, Hindi, Spanish, and more. ISO serves over 3,200 schools/colleges and more than 150,000 insured students every year.

For more information, please visit www.isoa.org and connect with us on Facebook, Instagram, WeChat, WhatsApp, and LinkedIn.