What to know about the COVID-19 Vaccine for International Students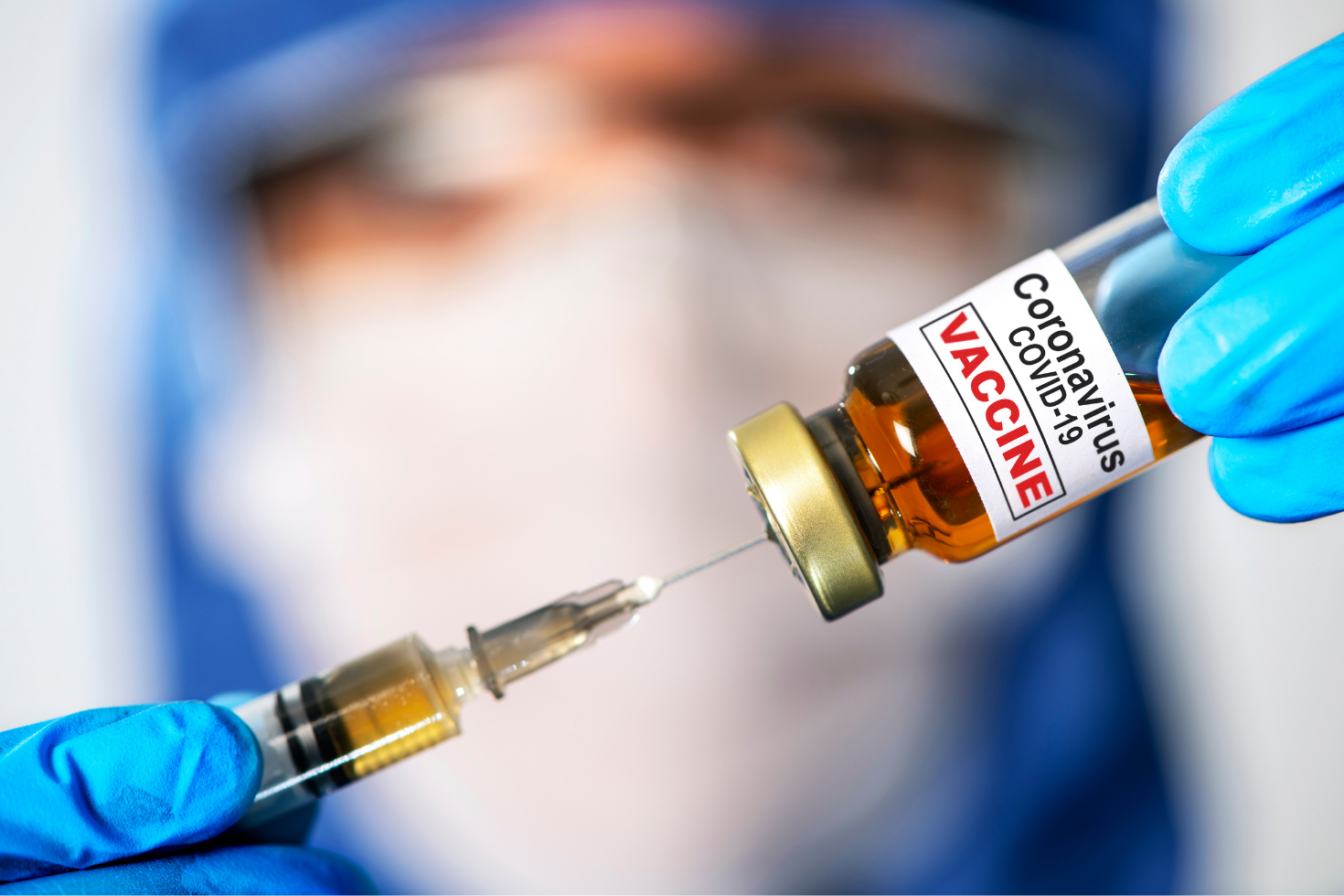 Madia Bestman | Feb 04, 2021 Health
We are now nearly a year into the COVID-19 pandemic, and no one expected it to last this long. Since then, over 80 million people tested positive for the virus and approximately 1.9 million people have died worldwide. The pandemic created many challenges for international students from remote learning, difficulty obtaining a U.S visa, traveling to one of the countries with the most COVID-19 cases in the world, and so on.
After months of hope and anticipation, the U.S. Food and Drug Administration (FDA) issued an emergency approval to COVID-19 vaccines developed by Pfizer-BioNTech and Moderna. Many states in the U.S. have started to distribute the vaccine to healthcare workers, first responders, and elders at highest risk. There is no clear answer as to when the general public will be able to receive the vaccine. Federal government officials expected to vaccinate at least 20 million people by the end of December 2020. However, as of January 4, 2021 only 2.1 million people received the vaccine. Though these numbers are discouraging, everything is a work in process and we look to finally be moving towards progress in halting the spread of COVID-19.
There are a lot of unknowns regarding how/when the vaccine will be offered to people residing in the U.S. With this, we set out to answer some of the questions you might have about the COVID-19 vaccine.
What does the COVID-19 vaccine do?
The biggest benefit of receiving the COVID-19 vaccine is that it will teach your immune system to protect your body by creating antibody response without being directly exposed to the virus first. Additionally, the vaccine can help prevent you from contracting the virus, help protect the people around you, and significantly decrease your chances of serious medical complications if you get COVID-19.
How do the Pfzier-BioNTech and Moderna Vaccine work?
The Pfizer and Moderna vaccines use a different genetic approach from other vaccines by using messenger RNA (mRNA) molecules to teach your body how to produce a protein that the COVID-19 virus uses to attack your cells. Once your body begins to produce this protein, your immune system attacks it and learns how to destroy it. This causes your body to develop T-lymphocytes and B-lymphocytes that will understand how to combat this protein. This way if the virus that causes COVID-19 enters the immune system in the future, it will be much less likely to spread and get you sick.
Both vaccines require two doses and are 94-95 percent effective. The first shot will start to build protection from the virus up. When you receive the second dose will depend on which vaccine you received. For the Pfzier-BioNTech vaccine, you can receive the second shot within 3 weeks. For the Moderna shot, you will have to wait 28 days for the second dose. The second shot is very important as it is needed to build the most protection the vaccine has to offer.
When can international students get the COVID-19 vaccine?
The timeline for when different groups of people will be eligible to receive the vaccine is unknown. It is expected that more high-risk groups will be given access to it earlier to make sure they are protected.
Want to find out the approximate time you will be eligible to receive the vaccine? Click here!
If I tested positive for COVID-19, do I need the vaccine?
Typically, the first time someone is exposed to the COVID-19 virus, it can usually take up to one week or more for the body to fight off the infection. Typically, when you are infected with COVID-19, your body will begin to produce antibodies that will assist your immune system in fighting off the virus if you are exposed to it again. This is why people have thought that if you get COVID-19 once, you are immune to getting it again. It has since been proven this is false, but it does make it more difficult to be re-infected once you recover from your symptoms.
Just because you tested positive for COVID-19 does not make you immune to the virus. There is a good chance for re-infection so getting vaccinated is the best way to help protect yourself and those around you from COVID-19.
How safe is the COVID-19 vaccine?
The CDC ensures that all vaccines are as safe as possible as determined by data from the manufacturers and results from large clinical trials. The data from these trials show there are more positive outcomes of receiving the COVID-19 vaccine than negative.
Can I get a COVID-19 vaccine in my home country?
43 countries around the globe have distributed over 29 million doses, the top countries to distribute the most vaccinations include the U.S., China, United Kingdom, Russia, and the U.A.E. You are able to receive the COVID-19 vaccine if it is available in your country. It will also depend on the timing if you will be returning to the U.S. to continue your education, as you will need 2 vaccine doses 3-4 weeks apart.
How much will the vaccine cost?
Health care providers are expected to distribute the COVID-19 vaccines for free to individuals of the U.S. Anyone is eligible to receive the vaccine at no cost regardless of the type of insurance you have, whether you have no insurance at all or your U.S. visa status. However, even though the COVID-19 vaccine is free, an administration fee might be charged. No need to worry! Whether if you are uninsured or your insurance does not cover the administration fee, your provider can file a claim for reimbursement through the Provider Relief Fund.
We at ISO are currently monitoring the situation to see what our policy will be for the coverage of the COVID-19 vaccine. We will have more information once the vaccines become available to the public.
Is it mandatory for international students to get the COVID-19 Vaccine?
As of right now, the COVID-19 vaccine is not mandatory and President-Elect Joe Biden supports it. However, even though the federal government is not making the vaccine mandatory, employers and states may require being vaccinated in order to access universities, schools, and workplaces.
What are the side effects of the COVID-19 vaccine?
According to the CDC, getting side effects after receiving the COVID-19 vaccine is normal and shows that your body is starting to build protection from the virus. These side effects typically go away within a few days and may feel as if you have the flu.
Side effects of the Pfizer-BioNTech vaccine include:
Arm pain from injection
Fatigue
Headaches
Muscle and joint pain
Chills
Fever
Side effects of the Moderna vaccine include:
Arm pain from injection
Fatigue
Headaches
Muscles and joint pain
Swollen lymph nodes on same side of body as injection site
Nausea/vomiting
Fever
Do I still need to follow COVID-19 safety guidelines after getting the vaccine?
Since the vaccine is still new, health experts are still learning about the protection the COVID-19 vaccine provides before changing safety recommendations. It's important to continue to follow the CDC's recommendations to avoid infection of the virus.
Here is a list of precautions you should still take even after receiving the COVID-19 vaccine:
Stay 6 feet apart from others.
Wear a mask or face covering over your nose and mouth.
Wash your hands often.
Always cover your mouth and nose when you cough or sneeze.
Clean and disinfect frequently touched surfaces daily.
Be alert for COVID-19.
About ISO Student Health Insurance
Founded in 1958, ISO prides itself on being the leader in providing international students with affordable insurance plans. Administered by former and current international students, we are able to assist our member with multilingual customer service in Chinese, Hindi, Spanish, and more. ISO serves over 3,200 schools/colleges and more than 150,000 insured students every year.

For more information, please visit www.isoa.org and connect with us on Facebook, Instagram, WeChat, WhatsApp, and LinkedIn.