What Pfizer's FDA Approval Means for International Students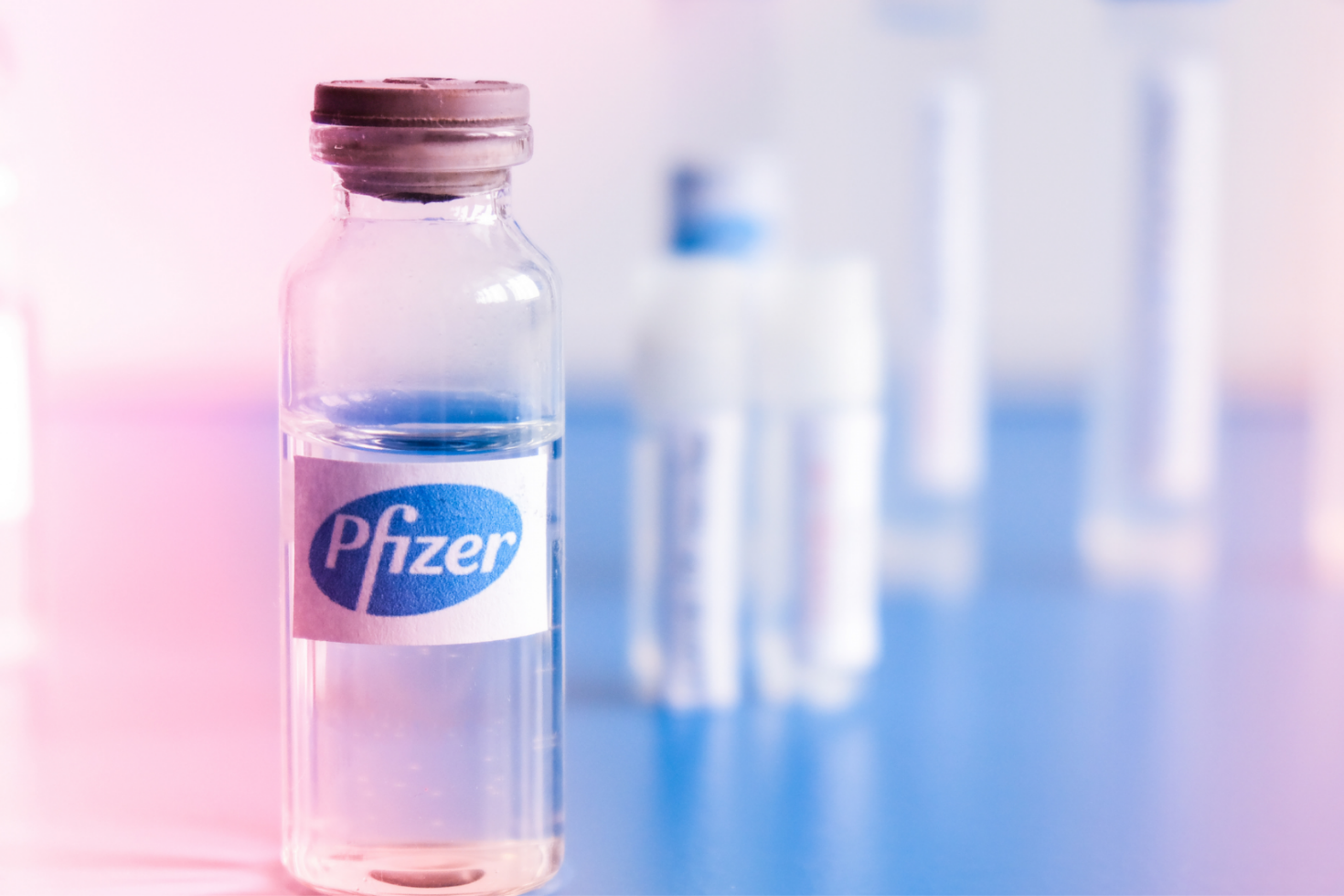 Ed Zaleck | Sep 03, 2021 Current Events
Last Monday, the U.S. Food and Drug Administration (FDA) gave full approval to the Pfizer-BioNTech COVID-19 Vaccine (Comirnaty) for those over the age of 15. This is a critical milestone in the battle against the spread of the pandemic as it shows that the data collected during the Pfizer vaccine's clinical trials has proven it to be both safe and effective.
Since the Pfizer vaccine became available back in December, it was allowed to be administered due to an Emergency Use Authorization (EUA) from the FDA. Typically, for a vaccine to be approved, it needs to pass through several stages of testing and development, including pre-clinical testing and three phases of testing on people. Usually the process takes several years, but the FDA can allow distribution in a shorter timeframe for public health emergencies once they determine "the known and potential benefits outweigh the known and potential risks of the vaccine."
The development of the COVID vaccines has been historically quick, but this is because global contributions have been made to create an effective solution as quickly as possible. The full FDA approval proves the efforts have been successful and will help mitigate the concerns many had about the Pfizer vaccine potentially being unsafe or having risk factors that have not been discovered.
Similar to everyone residing in the US right now, this news should prove to have an effect on international students in the coming months. We answer many of the biggest questions you may have below.
How will this affect school vaccination mandates?
For many universities across the US, the approval of the Pfizer vaccine does not make much difference. Most schools have already made it mandatory to show proof of vaccination to attend classes or allow you to opt out but do weekly COVID testing throughout the school year.
Despite this, many states across the U.S. restricted these mandates from being put into effect, namely in Ohio and Florida. The main argument for this being that mandates should not be allowed due to the possible undiscovered risks of the vaccine approved on an emergency basis. Schools in these states have already began the process of implementing new mandates.
Since we are this close to school year, you should already know what your school's requirements when it comes to the COVID protocols. The main individuals who should note this new approval are those who were at a school without mandates and did not receive a vaccination yet. If you are in this group, you should get your first dose immediately to avoid any complications this school year.
What does this mean if I received the Moderna or Johnson & Johnson vaccine?
The FDA has also approved the Moderna and Johnson & Johnson COVID-19 vaccines for emergency use across the US. As of the moment, neither have received full approval from the FDA but Moderna has already applied for it and just requested the FDA grant priority review to its COVID-19 vaccine last week. Johnson & Johnson has yet to apply for full approval but should later this year.
It is unclear exactly when Moderna will be fully approved as there are many moving parts to the process and no real estimate to use as expectation. However, it should be noted that Pfizer initially applied for priority review in early May and was granted priority review around the middle of July. Without any complications, Moderna could follow a similar timeline and be fully approved towards the end of 2021.
Regardless, both of these vaccines are domestically approved and should be accepted if you need to show proof of vaccination to your school, employer, etc.
What should I expect if I received a vaccine not approved in the United States?
There has been some confusion surrounding the fact that the US has not approved some COVID-19 vaccines with approval internationally, such as Astra Zeneca or CureVac. Luckily for now, the U.S. does not have any vaccine requirements to enter the country and does consider those with the Astra Zeneca vaccine (Vaxzevria) fully vaccinated.
The main issue to note is your school may ask you to have a domestically approved vaccination to meet the requirements, which only includes the Pfizer, Johnson & Johnson, and Moderna vaccines as of now. This will require you to get re-vaccinated using one of the approved vaccines. It is recommended to wait at least 28 days between your last dose of the non-U.S. vaccine and your first dose in the United States. If you've received just one dose of a non-U.S. vaccine, you will not be considered fully vaccinated if you get just one additional dose of a U.S. approved vaccine, so you should also get re-vaccinated.
If you are required to get re-vaccinated or cannot be fully vaccinated in time for the start of classes, you should expect to follow similar protocols to the ones that were in effect last year. You may be required to attend classes online and quarantine for up to two weeks once you arrive in the country.
Does this affect the booster shot rollout?
Reports have come out stating that a third booster shot may be required for those who have received their first two shots as it is thought that it may be needed to improve the vaccine's efficacy in the long term. As of now, over one million booster shots have been administered to those with weakened or vulnerable immune systems and the FDA is currently reviewing Pfizer's booster shot for final approval.
The approval of Pfizer's first two shots will have no effect on the booster shot roll out. It looks like soon it will be recommended to get a booster eight months after your second dose. It is not certain yet if this will have any effect on people's "full vaccination" status into the future.
How can I receive vaccine and will my ISO plan cover it?
The COVID-19 vaccine will be treated the same as any other wellness and preventive care measure. If you are enrolled in a plan that provides coverage for wellness and preventive care, it will be covered 100% if done at an in-network provider or your school's student health center.
If your plan does not provide wellness and preventive coverage, any charges you receive for the COVID-19 vaccine will not be covered by the insurance. However, most vaccines are being offered for free and the only cost to you might be the administration fee depending on the provider you visit.
For more information on the vaccines, you can visit our COVID-19 FAQ post or our COVID-19 vaccine FAQ post.
If you have any more in-depth questions about the Pfizer vaccine and its rollout, we'd suggest reviewing the FDA's FAQ page on the topic.
About ISO Student Health Insurance
Founded in 1958, ISO prides itself on being the leader in providing international students with affordable insurance plans. Administered by former and current international students, we are able to assist our member with multilingual customer service in Chinese, Hindi, Spanish, and more. ISO serves over 3,200 schools/colleges and more than 150,000 insured students every year.

For more information, please visit www.isoa.org and connect with us on Facebook, Instagram, WeChat, WhatsApp, and LinkedIn.