Tips for Staying Healthy During Flu Season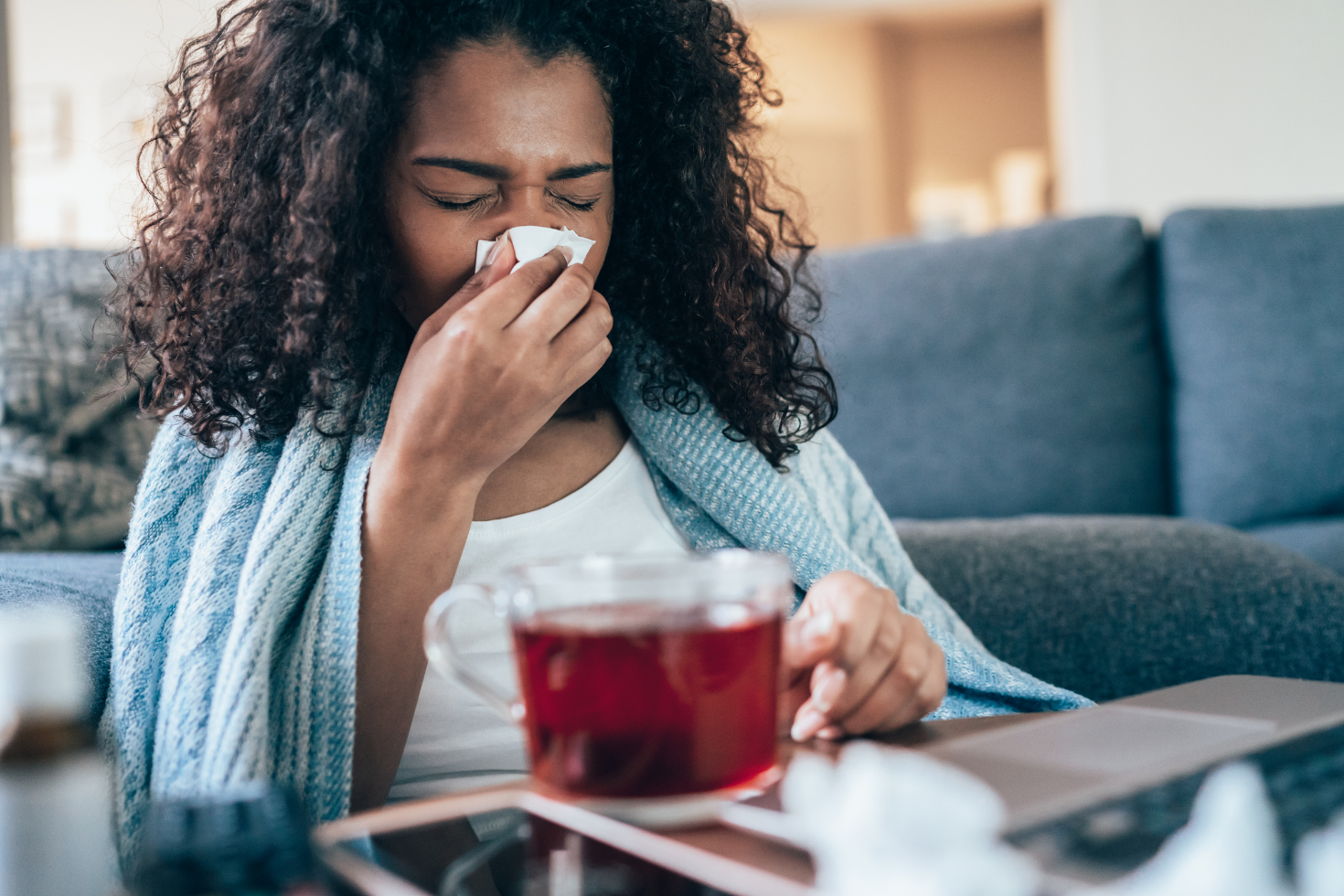 ISO Customer Care | Jan 29, 2021 Health
Every year, the cold weather brought on by the winter causes a spike in flu cases from December through February, which has made this period be known "flu season". It's more important than ever to stay healthy during flu season, as COVID-19 continues to impact the world. Though you may think simply getting a flu shot will help, there are many other measures you should take into consideration to keep you and those around you safe.
To help you prepare and get a head start on keeping yourself illness-free, ISO has prepared a guide with tips on how you should approach flu season
1. Get vaccinated
According to the Center for Disease Control and Prevention (CDC), the best way to help you combat the seasonal flu is to get vaccinated each year by the end of October. This will help make the virus less severe if a person contracts it, and help prevent the virus from passing on to someone else. The CDC has ordered over 9 million doses of the flu vaccine to be distributed to people without insurance this year compared to their usual order of only 500,000 doses within a year. This is in order to provide more people with access to the vaccine, as everyone plays a big role in reducing the risk of both the flu and COVID-19.
Most institutions offer flu vaccinations at the student health center on campus, just schedule an appointment over the phone or on your school's website! Due to COVID-19, some schools have made the flu vaccine more accessible this year. Some schools like New York University, and Louisiana State University are currently offering free flu vaccinations for faculty, staff, and students. The University of Central Florida student health services offers free flu shots to students, no appointment or proof of insurance is necessary. Check out the health services page on your school's website for more information about the flu vaccine.
If you don't have access to a student health center, you can visit major local pharmacies like CVS, Walmart, or RiteAid. If your insurance does not cover vaccinations, you are still able to get one at a discounted price or even for free! Costco offers flu shots starting at $19.99 with no membership needed. Additionally, many health departments and free clinics across the U.S. offer low-cost or free flu shots. Examples include in Chicago and Los Angeles.
2. Stop the spread of germs
Every day you should take preventative actions that can slow or reduce the spread of germs that cause respiratory illnesses, like the flu. While we have already been taking precautions by social distancing, wearing masks, and monitoring for COVID-19 symptoms, it is important to continue taking precautions with the imminent arrival of the flu season, even if you have received a flu vaccination.
Daily preventative actions you can take
Avoid touching your eyes, nose and mouth throughout the day. This is how most germs are spread.
Wash your hands as often as possible with soap and warm water for at least 20 seconds. When it's not possible to wash your hands, use an alcohol- based hand rub like hand sanitizer.
Frequently clean and disinfect surfaces and objects often used, such as doorknobs, mobile devices, and tables. These surfaces and objects may be contaminated with germs that can cause the flu.
Make sure to cover your mouth and nose when you cough or sneeze. If you are using a tissue, throw it in the trash immediately and wash your hands.
Avoid close contact with people who are sick, and if you contract the flu, limit your contact with others to keep from infecting them.
The immune system protects the body from infection. Boosting your immune system by eating fruits and vegetables, getting enough sleep, being hydrated and exercising frequently can help your body fight off illnesses like the flu.
3. What should I do If I get the flu?
In the event you are experiencing symptoms like a fever above 100 °F, the first step is contacting your primary care doctor or an urgent care in your area. COVID-19 has similarities to the cold and flu, so be alert for symptoms like shortness of breath, diarrhea, and a dry cough. A major difference between the flu and COVID-19 is that change in or loss of taste or smell is not a symptom of the flu.
You can be exposed to both the flu and COVID-19, so it's important to get a vaccine this year to avoid further complications. Taking antiviral drugs prescribed by a doctor can be used to treat the flu. This will help ease the symptoms, reduce the time you are sick, and prevent any complications. Make sure to follow your doctor's instructions when taking the antiviral drug. If you are insured with us, all ISO Student Health Insurance plans protect you against the flu just like any other sickness. For more information on what to do if you get sick, check out the CDC's guidelines.
About ISO Student Health Insurance
Founded in 1958, ISO prides itself on being the leader in providing international students with affordable insurance plans. Administered by former and current international students, we are able to assist our member with multilingual customer service in Chinese, Hindi, Spanish, and more. ISO serves over 3,200 schools/colleges and more than 150,000 insured students every year.

For more information, please visit www.isoa.org and connect with us on Facebook, Instagram, WeChat, WhatsApp, and LinkedIn.