ISO Partners with Berkshire Hathaway Specialty Insurance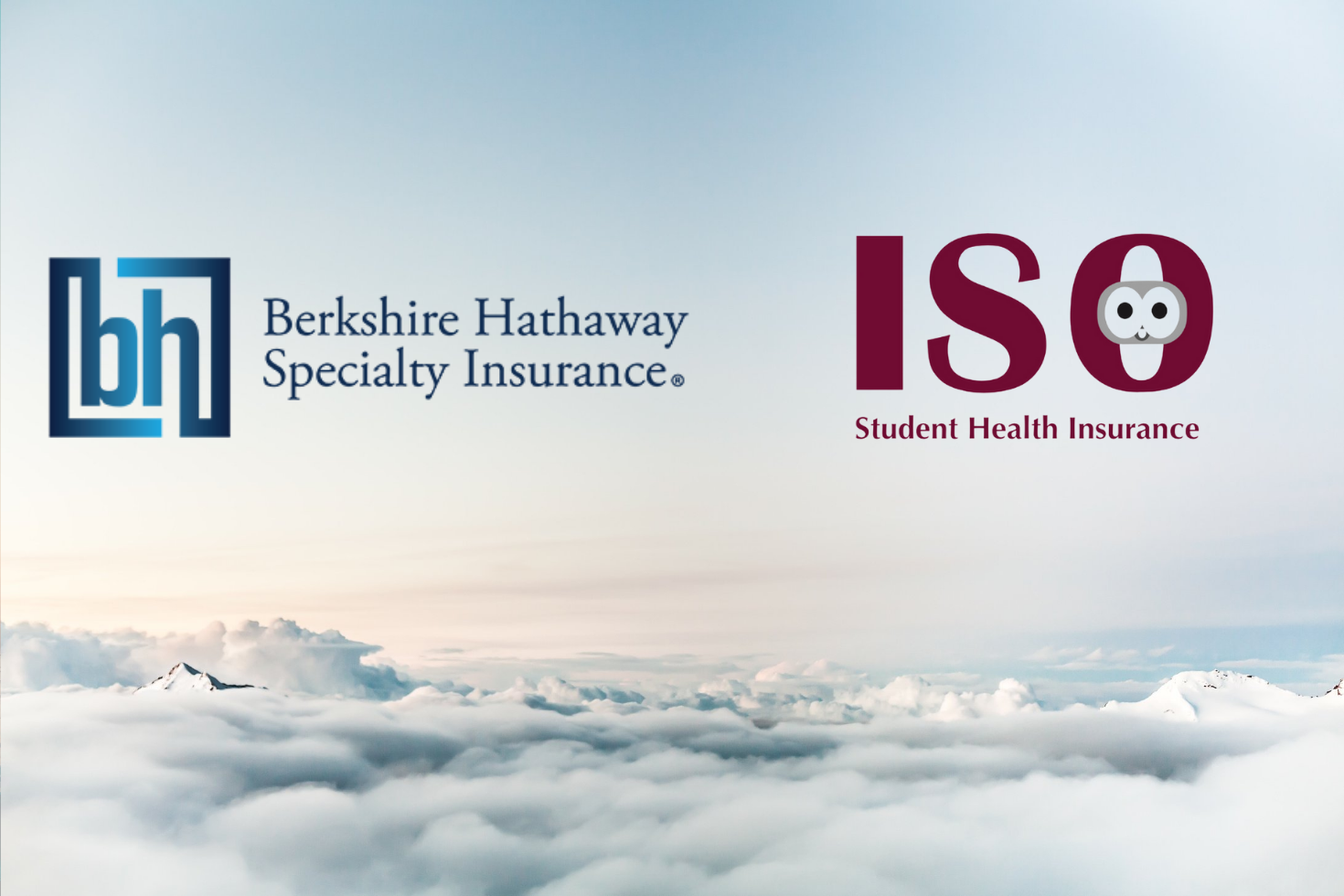 Madia Bestman | Aug 19, 2021 Latest From ISO
Financial Strength, Commitment & Stability
ISO Student Health Insurance (ISO) is excited to be working with the Team at Berkshire Hathaway Specialty Insurance (BHSI) to offer ISO Plans that are more flexible in meeting international student needs and institutional requirements.
BHSI is a strong and trusted global insurance partner, with offices in 14 countries and the ability to provide customized insurance solutions for customers in over 200 countries. The BHSI story began in 2013 when Berkshire Hathaway Inc. CEO Warren Buffett announced that Berkshire Hathaway was moving into commercial insurance in a substantial — and everlasting — way. With that proclamation, a strong and eminently trustworthy insurance partner was born.
Outside of the US, ISO Plans are offered through Citadel International Reinsurance Company Limited on behalf and in respect of the segregated account entitled "Berkshire Hathaway Specialty Insurance Bermuda" in Bermuda (which is reinsured 100% by Berkshire Hathaway Specialty Insurance Company). Berkshire Hathaway Specialty Insurance Company is part of Berkshire Hathaway's National Indemnity group of insurance companies, which hold a financial strength ratings of A++ from AM Best and AA+ from Standard & Poor's.
ISO's new partnership with BHSI supports ISO's core values, such as continuous improvement of its product offerings, and ISO is confident when it comes to the financial ability to pay its members' claims (and there is nothing more important to ISO).
As the true leader of the market, ISO expects to continue to improve our products and continue to be the world's largest insurance plan manager.
Berkshire Hathaway recently announced their partnership with us, click here to read more!
For more information about ISO Student Health Insurance, visit www.isoa.org and find ISO on LinkedIn, Facebook, and Instagram.
About ISO
Established in 1958 by international students, ISO is the world's largest insurance manager for international students. Over the last 5 years, we are proud to have been the first choice for over one million international students, coming from more than 200 countries & territories.
ISO maintains strong relationships with thousands of international student advisors throughout the United States. After more than 60 years of insuring international students, our reputation is second to none. We have insured students from over 2,500 universities, colleges, schools and alike. These students benefit from our customizable plan options, flexible enrollment, billing, and claims management.
About ISO Student Health Insurance
Founded in 1958, ISO prides itself on being the leader in providing international students with affordable insurance plans. Administered by former and current international students, we are able to assist our member with multilingual customer service in Chinese, Hindi, Spanish, and more. ISO serves over 3,200 schools/colleges and more than 150,000 insured students every year.

For more information, please visit www.isoa.org and connect with us on Facebook, Instagram, WeChat, WhatsApp, and LinkedIn.