Difference Between a Claim and an EOB and How They are Related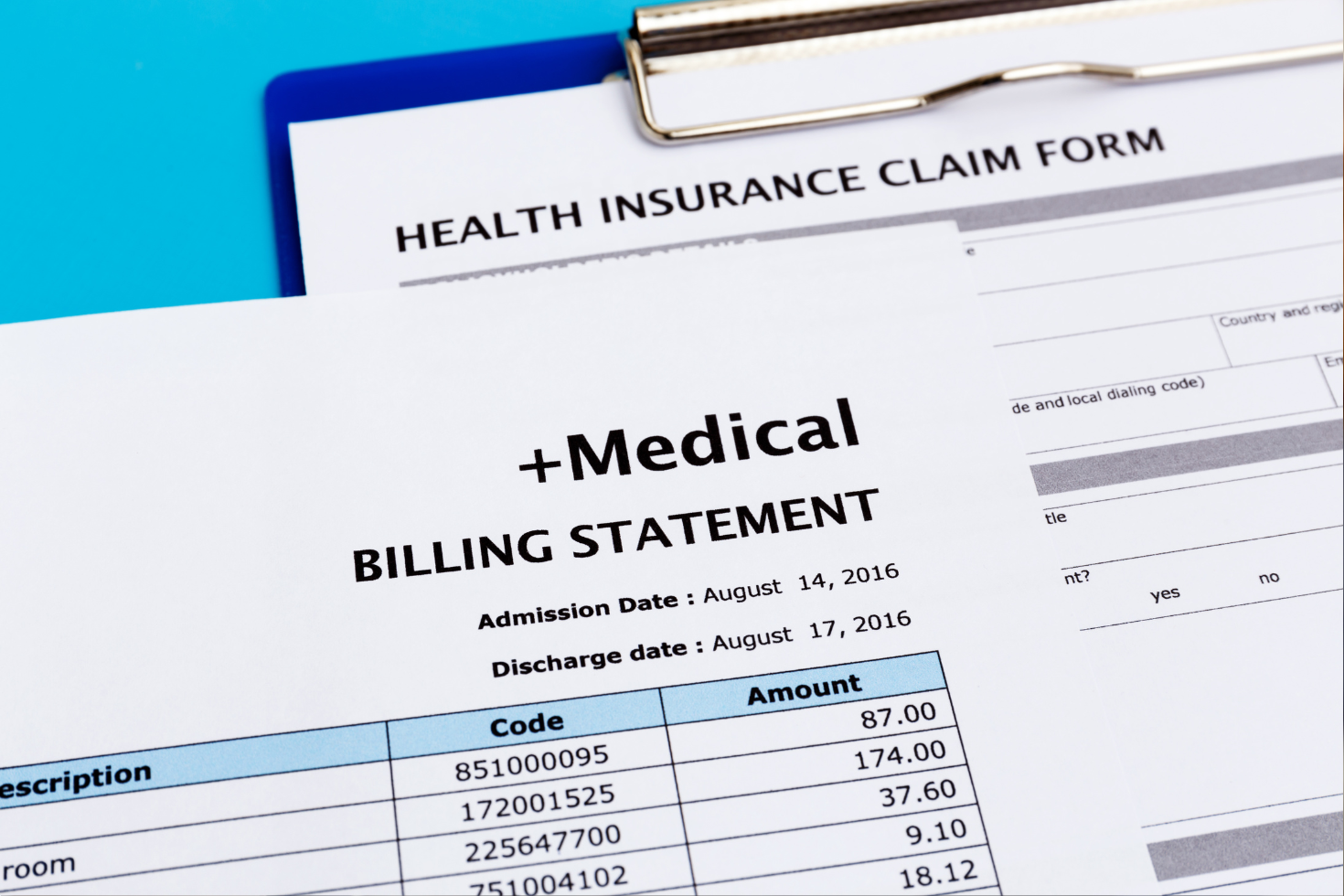 Ed Zaleck | Jun 29, 2021 Insurance
If you've ever received insurance coverage on a medical bill, you've probably heard the terms "submitting a Claim" or "Explanation of Benefits (EOB)". These terms are crucial to understanding how the insurance pays for its members' medical services but for those new to the insurance process, these terms can be confusing to understand.
To better explain the claims process for our members, we answered a few general questions on Claims and EOBs below.
What is a claim/EOB?
Claim: This is defined as a formal request for your insurance company to provide coverage for your medical expenses.
EOB: A document that shows how much the insurance paid, your responsibility and what information may be needed to complete your claim.
What do they show?
Claim: The claim will usually contain the itemized bill, statements, and charges for your visit. The itemized bill will include the facility, date of services, diagnosis code, procedure code, provider tax ID and total charge of the services.
EOB: The EOB takes all the charges on the itemized bill and shows how much the insurance covers towards each charge, as well as the reason why it is or isn't covered.
Who sends them?
Claim: The in-network provider will typically submit this to the claims address listed on your insurance ID card or submit them electronically. Some medical facilities/providers will require the patient to submit the claim on their own. ISO members can do this online following the steps on our claims process page.
EOB: The claims department sends this directly to the insured. The EOB does not serve as a bill. All payments will be made through the provider's billing department and they will typically charge you what you are responsible for shortly after the EOB is sent out. SISCO Benefits serves as the claims department for every ISO plan.
Additional FAQ for ISO Insurance holders
What period of time do I have to submit a claim?
The claim for your services must be submitted within 90 days of your date of service. Whenever you go in for your medical services, always ask the provider if they will submit the claims for you and remind them that the claims address is listed on your insurance ID card. This will ensure that your claim gets submitted to the right place within the 90-day period.
How long does it take for claims to process?
Claims are normally processed within 10-20 business days. You will receive a letter from SISCO Benefits once the claim is processed. Once processed, you will be able to check the status of your claim (EOB) online.
Claims may take a little longer to process if the claims department company needs to investigate your claim, receive additional information, and/or verify that the eligibility requirements and other terms were met before paying claims.
Can I access my claims online?
All claims are accessible online once they are received by our claims department, SISCO Benefits. You can find this information by visiting https://isoa.org/ClaimsProcess/. There are also many helpful links on this page you can utilize when looking to get covered for your medical services.
Once you get onto this page, you can click on the "Check Claims Status" button to access the log-in. If you do not have an account set up, you will need to create one using your ISO insurance ID and other basic personal information.
How does insurance break down the coverage for my medical expenses?
If you ever look at your Explanation of Benefits, you'll see that there is usually a chart that has multiple different expenses listed. For every visit you take to a provider, you will usually have multiple expenses related to your medical services. These separate expenses are classified by a unique procedure code and separated into different rows on the EOB.
These expenses are often allotted a discount amount if you go to an in-network provider. An in-network provider is a medical service provider who participates in a PPO network to provide health care at a discounted or negotiated rate. Your ISO plan has designated PPO networks (FirstHealth/Multiplan or Cigna) from which you can find a provider. Check your insurance ID card to see what network(s) your plan works with.
After the discount is credited, the insurance will begin to cover the discounted rate according to your plan details. You should always review your plan brochure before purchasing to understand how your coverage is structured. The key terms to understand when it comes to how much will be covered by the insurance are the deductible, copay and coinsurance. You can review a basic overview of insurance terminology here.
About ISO Student Health Insurance
Founded in 1958, ISO prides itself on being the leader in providing international students with affordable insurance plans. Administered by former and current international students, we are able to assist our member with multilingual customer service in Chinese, Hindi, Spanish, and more. ISO serves over 3,200 schools/colleges and more than 150,000 insured students every year.

For more information, please visit www.isoa.org and connect with us on Facebook, Instagram, WeChat, WhatsApp, and LinkedIn.