COVID-19 Vaccine FAQs: All You Need To Know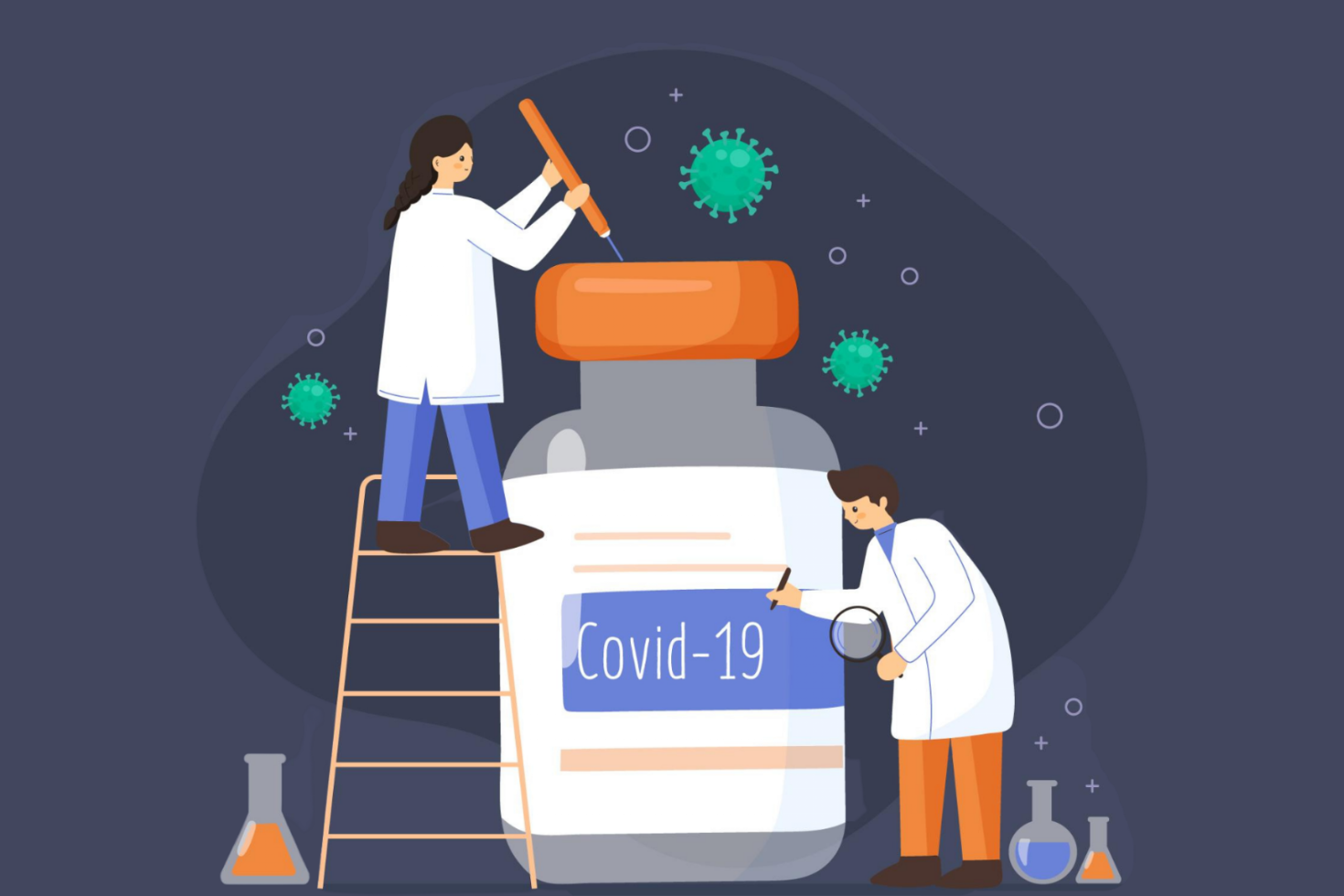 Ed Zaleck | Jun 27, 2022 Health
It has been well over a year and a half since the first COVID-19 vaccine doses were administered. Since then, 67% of the US population has gotten fully vaccinated, while 78% has gotten at least one dose.
Despite these promising statistics and safety protocols being lifted, new COVID cases continue to grow and it's still suggested to show caution when out in public to keep yourself healthy. This is why it's imperative to get your COVID-19 vaccination and make sure you get the recommended booster.
We set to answer common questions we have received about the COVID-19 vaccine below:
How many doses of the shot/booster do I need to be fully vaccinated?
As of right now, there are three different companies with FDA approved vaccines:
With the above vaccines, you are considered fully vaccinated 2 weeks after your second shot for the Pfizer/Moderna or after your single shot for Johnson & Johnson. Your booster status will not affect whether you are considered fully vaccinated or not.
In addition, Pfizer and Moderna offer booster shots after receiving your initial dose(s). They recommend the first booster to be administered 5 months after and a second booster 4 months after this only for those from ages 50+. You should receive the booster to be considered "up to date" in your immunization against COVID.
Those who received the Johnson & Johnson vaccine are suggested to get a Pfizer/Moderna booster 2 months after. There are different recommendations to look into for boosters if you received the vaccine from a company approved outside the U.S., such as Astra Zeneca.
Can international students get the COVID-19 vaccine in the U.S.? Is it mandatory?
Anyone residing in the U.S. will be able to receive the COVID-19 vaccination or a follow up booster shot. You can review a list of places in your area that offer the vaccination here.
The vaccine is now deemed necessary for any non-immigrant, non-U.S. citizen traveling by air to the United States, so it is strongly recommended to get fully vaccinated prior to leaving. In addition, employers and states may require being vaccinated in order to access universities, schools, and workplaces.
How much does the vaccine cost in the U.S.?
The COVID-19 vaccines are distributed for free to anyone ages 6 or older regardless of insurance or immigration status.
However, even though the COVID-19 vaccine is free, an administration fee might be charged. These fees can range anywhere from $15-$100+ No need to worry! Whether if you are uninsured or your insurance does not cover the administration fee, your provider can file a claim for reimbursement through the Provider Relief Fund.
What should I expect if I received a vaccine not approved in the United States?
There has been some confusion surrounding the fact that the US has not approved some COVID-19 vaccines with approval internationally, such as Astra Zeneca or CureVac. In general though, you will be recognized as fully vaccinated as long as you have received a vaccine from the World Health Organization (WHO) list of emergency use vaccines.
If you are asked to have a U.S.-approved vaccine via your school/employer/etc., you must get re-vaccinated using Pfizer, Johnson & Johnson, or Moderna. It is recommended to wait at least 28 days between your last dose of the non-U.S. vaccine and your first dose in the United States. If you've received just one dose of a non-U.S. vaccine, you will not be considered fully vaccinated if you get just one additional dose of a U.S. approved vaccine, so you should also get re-vaccinated.
If you are required to get re-vaccinated or cannot be fully vaccinated in time for the start of classes, you should check your school's protocols to see if you will be allowed to attend classes in person. You may be required to attend classes online and quarantine for up to two weeks once you arrive in the country.
How do the Pfzier-BioNTech and Moderna Vaccine work? What does it do?
The Pfizer and Moderna vaccines use a different genetic approach from other vaccines by using messenger RNA (mRNA) molecules to teach your body how to produce a protein that the COVID-19 virus uses to attack your cells. Once your body begins to produce this protein, your immune system attacks it and learns how to destroy it. This causes your body to develop T-lymphocytes and B-lymphocytes that will understand how to combat this protein. This way if the virus that causes COVID-19 enters the immune system in the future, it will be much less likely to spread and get you sick.
Both vaccines require two doses and are 94-95 percent effective. The first shot will start to build protection from the virus up. When you receive the second dose will depend on which vaccine you received. For the Pfzier-BioNTech vaccine, you can receive the second shot within 3 weeks. For the Moderna shot, you will have to wait 28 days for the second dose. The second shot is very important as it is needed to build the most protection the vaccine has to offer.
The biggest benefit of receiving the COVID-19 vaccine is that it will teach your immune system to protect your body by creating antibody response in your body without being directly exposed to the virus first. Additionally, the vaccine can help prevent you from contracting the virus, help protect the people around you, and significantly decrease your chances of serious medical complications if you get COVID-19.
What are the side effects of the COVID-19 vaccine?
| Pfizer | Moderna |
| --- | --- |
| Arm pain | Arm pain |
| Fatigue | Fatigue |
| Headache | Headache |
| Muscle Pain | Muscle Pain |
| Chills | Swollen lymph nodes |
| Joint pain | Nausea/vomiting |
| Fever | Fever |
According to the CDC, getting side effects after receiving the COVID-19 vaccine is normal and shows that your body is starting to build protection from the virus. These side effects typically go away within a few days and may feel as if you have the flu.
Does ISO cover the COVID-19 vaccine and/or boosters?
The COVID-19 vaccine will be treated the same as any other wellness and preventive care measure. If you are enrolled in a plan that provides coverage for wellness and preventive care, it will be covered 100% if done at an in-network provider or your school's student health center.
If your plan does not provide wellness and preventive coverage, any charges you receive for the COVID-19 vaccine will not be covered by the insurance. However, most vaccines are being offered for free and the only cost to you might be the administration fee depending on the provider you visit.
About ISO Student Health Insurance
Founded in 1958, ISO prides itself on being the leader in providing international students with affordable insurance plans. Administered by former and current international students, we are able to assist our member with multilingual customer service in Chinese, Hindi, Spanish, and more. ISO serves over 3,200 schools/colleges and more than 150,000 insured students every year.

For more information, please visit www.isoa.org and connect with us on Facebook, Instagram, WeChat, WhatsApp, and LinkedIn.